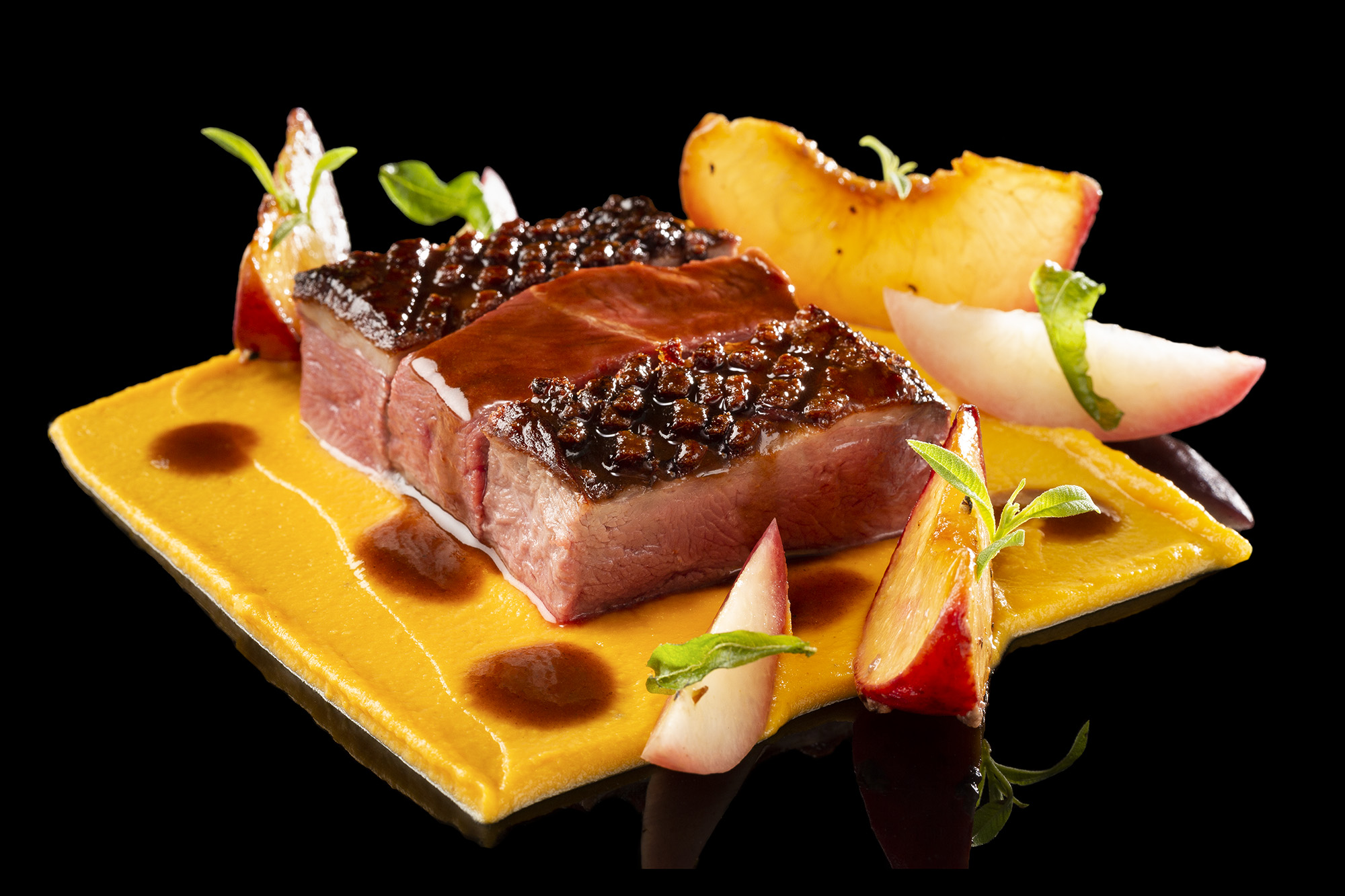 Come try our unique 5, 7 and 9 course surprise tasting menus only made with seasonal ingredients. You can also add to your tasting menu our current foie gras and signature courses. Each course comes as a surprise and the menu changes every month to pair with our selection of French wines. The photos on our website reflect past and current creations, so you can start dreaming.

Our French wine list will take you through a journey in the different wine regions of France. Let us pair your tasting menus with our selection of wine handpicked by our owner. Our expert mixologists have designed with Chef Yuri a creative list of cocktails to be enjoyed at the bar, with your tasting menu, or in our main dining room.

Unfortunately, we can't accommodate vegan, dairy free, celiac, garlic & onion free diets.

We look forward to seeing you soon.
A bientôt et merci.
Partage team

5 COURSES
$110

2 appetizers

1 *seafood course

1 *meat course

1 dessert

7 COURSES
$140

3 appetizers

1 *seafood course

1 *meat course

1 cheese course

1 dessert

SIGNATURE
$175

3 appetizers

1 foie gras signature

1 *seafood course

1 signature course

1 *meat course

1 cheese

1 dessert

TASTING MENU ADD-ONS

Seared foie gras with seasonal garnish
+$30 per guest

Caviar, truffle - depending on the season
Market Price

WINE PAIRINGS

5 GLASS WINE PAIRING $60
FOR PREMIUM ADD $40

7 GLASS WINE PAIRING $84
FOR PREMIUM ADD $56

9 GLASS WINE PAIRING $108
FOR PREMIUM ADD $72

* Thoroughly cooking food of animal origin, including but not limited to beef, eggs, fish, lamb, milk, poultry, or shellstock reduces the risk of food borne illness. Young children, the elderly, and individuals with certain health conditions may be at a higher risk if these foods are consumed raw or undercooked.