LET US COOK YOUR MEALS FOR THE WEEK
The health and safety of our guests, employees and community is our top priority, so we decided to close Partage temporarily starting on Wednesday, March 18. However, we remain open for delivery. Our Chefs have designed the following menu for lunch and dinner, which we will prepare with the utmost care, taking even more precautions than we normally do, and deliver it to your house every other day (also available for pick up at Partage).

TUESDAY (DELIVERY DAY)
Lunch
Acra de morue (salt cod fritters) & Ham and brie cheese sandwich
Dinner
White coco bean soup, Chicken leg and green beans & Caramel cream
WEDNESDAY
Lunch
Quiche lorraine & Steak salad with letchee dressing
Dinner
Greek salad, White fish savoy cabbage, carrots and sesame & Apple and pear crumble
THURSDAY (DELIVERY DAY)
Lunch
Watermelon and cantaloupe salad & Potato tortilla, egg, onions and red sweet pepper
Dinner
Corn soup, Pork shoulder, eggplant and polenta & Citrus savarin and chantilly cream
FRIDAY
Lunch
Cured salmon club sandwich & Candied peppers salad
Dinner
Asparagus cooked in puff pasteries, French fish bouillabaisse & Banana and chocolate cake
SATURDAY (DELIVERY DAY)
Lunch
Stuffed tomatoes & King crab verrine
Dinner
Mushroom veloute, Miso marinated salmon served with sweet potatoes and brussel sprouts & Spritz cookies and fruit salad
SUNDAY
Lunch
Salmon rillette & Chicken Milanaise pasta
Dinner
Clams and mussels veloute, Lamb and lentils & Blueberry cheesecake
$60 per person per day - includes lunch and dinner (when you order for 2 days)
$340 per person for the whole week
$15 delivery fee per delivery

Orders need to be placed the day before each delivery day till 3PM, unless you order for the whole week
Contact us at nicolas@eattfood.com to place your order (the menu can be minimally adapted to your dietary restrictions)
The recipes and delivery days can change depending on products availability and public health guidelines.

Bienvenue à Partage
A modern French dining experience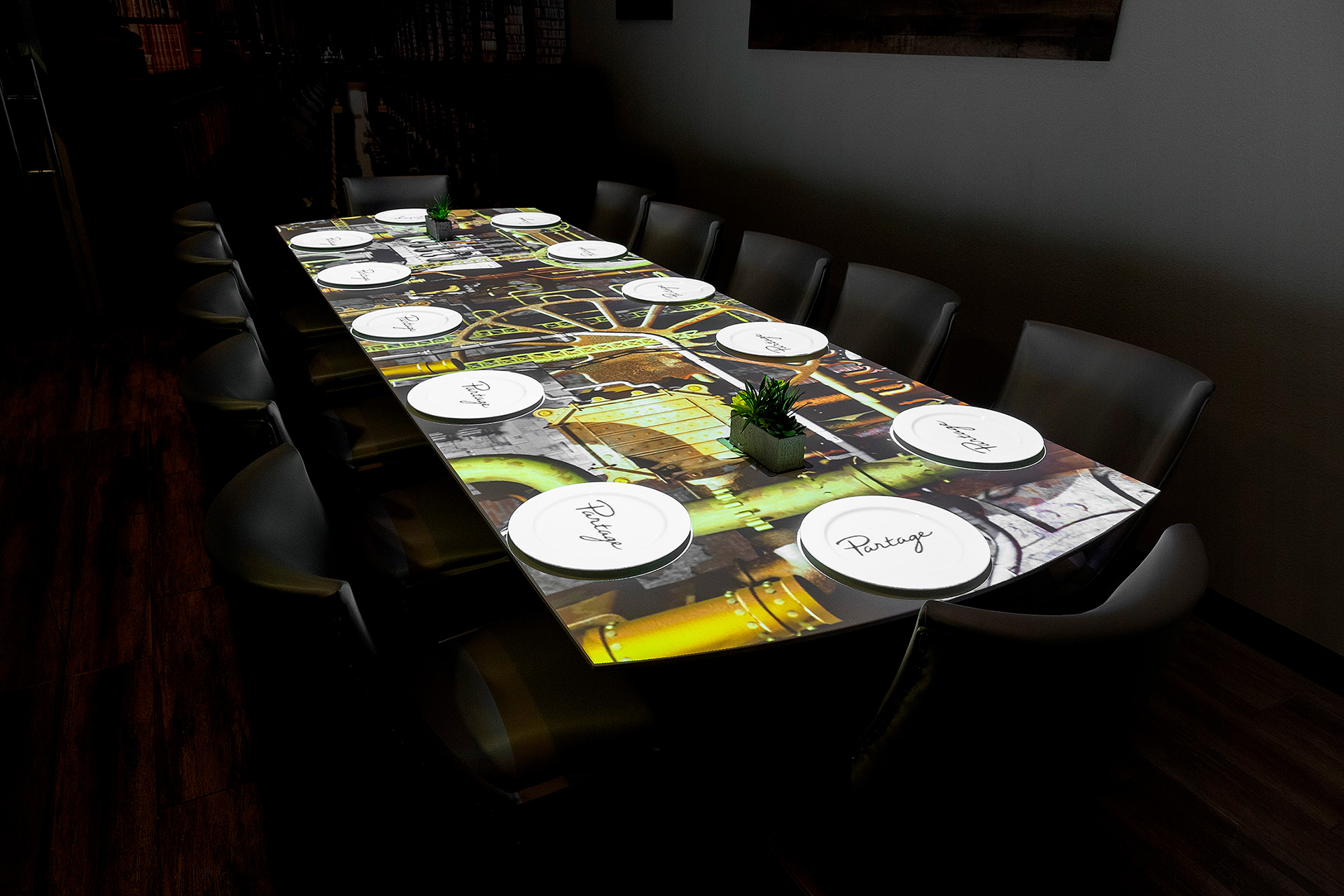 BOOK OUR PRIVATE ROOM
Turn your special event into a gourmet digital show. Book our 12-seat private room, where exciting technology meets the highest level of gourmet dishes, beverage and service. We'll help you make the place your own and create an unforgettable experience for you and your guests.
Book Now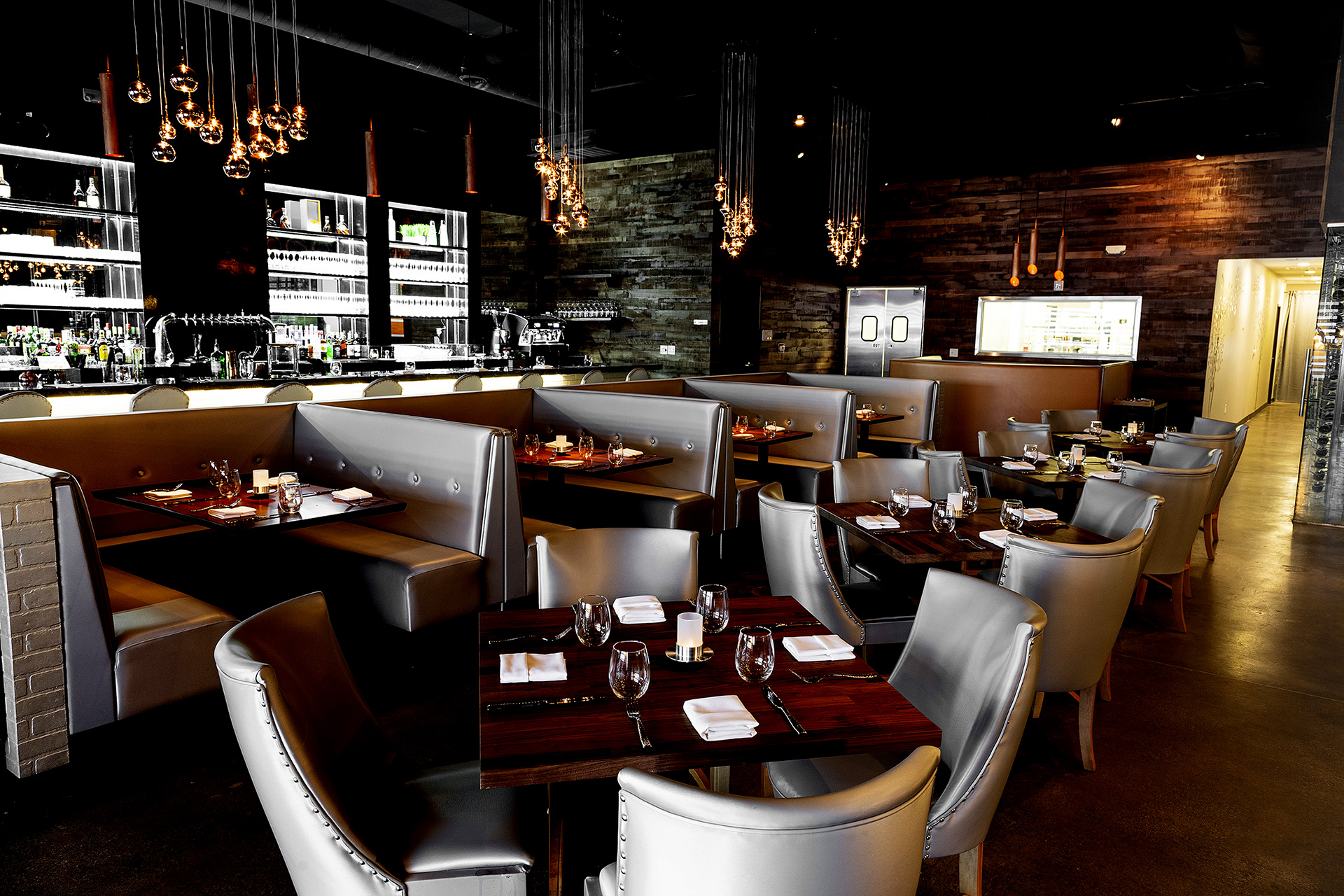 Seasonal ingredients elevated by French culinary traditions
Enjoy exquisite dishes as a five, seven or nine-course tasting menu, build your own experience with a combination of tasting portions, or choose from our à la carte entrees, which are meant to be shared.
SEE OUR MENUS